Altamed is bringing Food & Wine Festivals to Southern California this July, hosting the second event, East LA Meets Napa: A Celebration of Argentina at L.A. LIVE on Friday, July 27, 7-10 p.m.
AltaMed Grand Tastings are exclusive formal food and wine pairing events where attendees enjoy a rich and diverse five-course tasting with thoughtfully paired reserve wines from famed regions of Napa Valley and Mexico.
Guests will have the opportunity to combine their favorite foods and wines to discover their own perfect blend. Chefs participating in the event include: Chef Tati Polo, Chef Armando Tam, Chef Katsuji Tanabe, Chef Natalie Curie and Chef Mario Medina with MasterChef Latino winner Chef Sindy Lazo emceeing the evening.

AltaMed Grand Tastings are at Grand Tasting at the Crowne Plaza Ballroom on Thursday, July 26, 5-9 p.m., the 13th annual "East LA Meets Napa: A Celebration of Argentina" at L.A. LIVE on Friday, July 27, 7-10 p.m., and the 4th annual "OC Meets Napa" at a San Juan Capistrano landmark on Saturday, July 28, 7-10 p.m.
Altamed's first event, Crowne Plaza Ballroom, offers a networking hour from 5-6 p.m. with the winemakers and chefs participating in the festival and the food and wine pairing dinner from 6-9 p.m.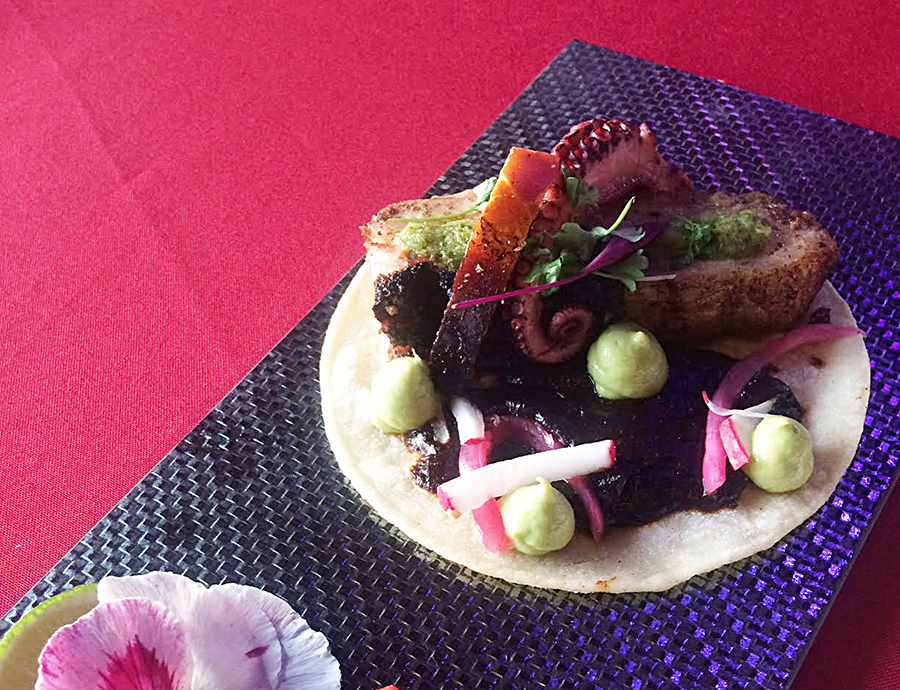 East LA Meets Napa at LA LIVE
Now in its 13th year, AltaMed's East LA Meets Napa will be showcased at L.A. LIVE, the epicenter of live entertainment and dining in the heart of Downtown Los Angeles, live entertainment will grace the stage while patrons enjoy tastings from over 70 top LA restaurants and premium vintners, including tastings from various regions in Argentina, presented by world-renowned celebrity chefs and vintners. VIP tickets with celebrity lounge access are $300 each with a VIP reception from 6-7 p.m.; general admission tickets are $175, with early bird discount tickets available until July 20th.
AltaMed's "OC Meets Napa" takes place on Saturday, July 28th, at a historical landmark in San Juan Capistrano from 7-10 p.m. Live entertainment will fill the stage while patrons enjoy tastings from over 50 top Orange County and San Diego restaurants, and premium vintners from California and various regions of Mexico. Against the magical backdrop of the landmark, the food and wine festival is the perfect evening for a one-of-a-kind tasting journey.

"Savor, Celebrate, Support AltaMed,"
AltaMed Health Services, the nation's largest, independent federally qualified community health center, proudly presents its signature. All proceeds from the events benefit AltaMed's programs that provide access to health and dental care, senior services, HIV treatment and prevention, teen mentoring programs, health education and more to families in Los Angeles and Orange County. A complete listing of participating restaurants, vintners and live entertainment at both events will be announced soon.
Proceeds from ticket sales will go to AltaMed's 50 accredited health centers and service facilities in Southern California to focus on eliminating barriers to primary care services, senior care programs and essential community services. AltaMed's team of qualified multicultural and bilingual professionals strive to help every individual that comes through the door grow healthy by respecting each individual's health needs and cultural preferences. Altamedfoodwine.org